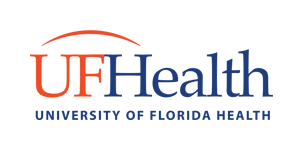 One city. One club. One vision.
Gainesville Juniors was founded in 1995 and has been providing elite training to teams ranging from ages 10 to 18 since. We are a registered 501(c)(3) non-profit organization with one of the top coaching staffs in North Central Florida.
​
In 2021, Gainesville Juniors and Vision Volleyball of Gainesville merged to create the most competitive volleyball club in north central Florida.
We serve over 300 athletes from ages 6-18.
​
Our mission at Gainesville Juniors is to create a competitive, affordable volleyball environment that promotes excellent skill development, strong character, and mature leadership.
The 2022-2023 season will be Joe's 17th year of coaching club volleyball and his 15th year with Gainesville Juniors. Joe has led 12 teams to USAV Nationals earning three top ten finishes in 12U Club, 13U Club and 14U National. Joe's teams won the Big South National Qualifier in 2006, 2007 and 2019. Joe is CAP 1 certified and was named the 2007 Gainesville Sun Coach of the Year for 1A through 3A classifications. His 2014 10U Elite team finished 3rd in the country at the AAU National Championships. While his 2017 12U Elite team won the American division of the USAV Junior National Championships. This is Joe's seventh year as Executive Director of Gainesville Juniors.
Stephanie Wyatt




Co-Director
Stephanie Wyatt founded Vision Volleyball Club in 2010. She started Vision with the hope of giving all girls an affordable opportunity to play club volleyball. She has been coaching girls at every level since 2006. This year, as Gainesville Juniors and Vision Volleyball clubs have merged, will be her first year as co-director of Gainesville Juniors. She held positions as Athletic Director and Head Varsity Coach at a local school for 8 years, leading her team to 5 Conference and State Championships in the Florida Christian Athletic League and and NACA National Championship in 2008. Once moving into the FHSAA, her team had two conference championships and appearances in the Elite 8. Coach Wyatt began coaching club in 2008 and in 2009 led her 12u to the Junior Olympics where they placed 7th. She is currently the Director of Volleyball Operations at The Rock School. First and foremost she is mother to 7 incredible kids and married to Michael for 27 years. Coach Wyatt is USAV IMPACT Certified and has completed CAP I training.
ERIC MARSHALL




Co-Director
The 2022-2023 season will be Eric's 7th year as the Assistant Director of Gainesville Juniors and his 10th year with Gainesville Juniors. Eric is also the head coach for Sante Fe High School. Eric, who also served in the Marine Corps, has over 25 years volleyball experience including four years of competitive beach volleyball. This is Eric's 11th season coaching with Gainesville Juniors. He has qualified nine teams for the USAV Nationals. Eric's 11U Elite team became Gainesville's first ever USAV National Championship team, winning the 12U American division in 2015. His 2014 13U Elite team finished 3rd in the country at the USAV National Championships. He was the head coach for the 13 Elite, 14 Elite, 15 Elite and 16 National teams who won AAU National Championships in the Premier division.