North Central Florida's Premier Volleyball Club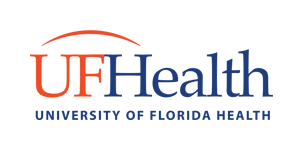 2022 CLUB SEASON TRYOUT DATES





15-18U: Saturday, August 14, 2021


15-16U: Registration 6:00-6:30, Tryout 6:30-8:30
17-18U: Registration 4:00-4:30pm, Tryout 4:30-6:00pm
Makeup Tryout 15-18U: Sunday, August 15, 2021
4:00pm-6:00pm



10-14U: Saturday, August 28, 2021




(Ages 6-10 will be considered for 10U

)


10U-12U: Registration 3:30-4:00, Tryout 4:00-6:00pm
13-14U: Registration 6:00-6:30, Tryout 6:30-8:00pm
Makeup Tryout 6U-14U: Sunday, August 29, 2021
4:00pm-6:00pm

CLICK HERE

FOR MORE INFORMATION.



Don't know your age? Click here for age definitions.

Ansley Fox
Sloane Childers
Brooke Walker
Emarie Carlisle
Brooklyn Howard
Karlee Noah
Nicolette Aulisio
Ryan Sandlin
Aaliyah Ray
Delaney Wingenbach
Head Coach: HALEY MACCALLUM
Assistant Coach: CAMERON CHILDS
Jan 23-24 Tropical Ice Jacksonville
​
Jan 30-31 Daytona 100 Daytona
​
Feb 13-15 Gasparilla Tampa
​
Feb 27-28 Molten Pre-Qualifier Tampa
​
Mar 6-8 Sunshine Qualifer Orlando
​
Apr 2-4 Big South Atlanta
​
April 9-11 Florida Bid Orlando
SCHEDULE IS SUBJECT TO CHANGE.
​
Click on event name to go directly to tournament website.
Tournament links will be updated as information becomes available.
​
*Attending AAU Nationals will be determined at a later date.