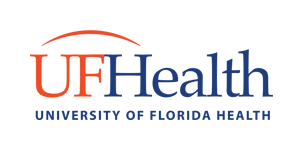 One city. One club. One vision.
18 BLACK
COACHES: OJ Catalan, Nicole Stout
​
Jalyn Stout
Anisa Dorlouis
Jaycee Davis
Maddy Gravlee
JoseLynn Sanjurjo
Isabella Basile
Charlotte Gravlee
Camille Johnson
Ro'Miya Thomas
Brooklyn Tealer
Natilee Collins
17 BLACK
COACHES: Joe DeLuca, Courtney Chappell, Kayla Hess
​
Chloe Petrik
Ava Keuntjes
Emmy Rowland
Jordan Czaplewski
Ave Scorpio
Pene Moser
Olivia Beavers
Natasha Kidd
Meme Davis
Mary Massias
Alyssa Moneypenny
Anna Kate Carlisle
​
​
17 BLUE
COACHES: Anthony Dacanay, Jaclyn Pickett
​
Hailey McLaughlin
Katie White
Delaney Robertson
Ava Dunn
Allie Canto
Alison Scarborough
Maggie Whisler
Brinda DeAngelis
Lauren Bailey
Sararae Wheeler
Jadyn Mosley
16/17 ORANGE
COACH: Jim Bendel, Katy Cameron
​
Jovanna Pettigrew
Sara Duggan
Kara Rowley
Sarah Priester
Kamryn Southerland
Emma Raulerson
Molly Silverman
Shelby Adams
Mackenzie Litwin
Selena Placide
Autumn Danner
Hannah Langford
16 BLACK
COACHES: Tiana Stacy, Kayla Hess
​
Abby Vaillancourt
Kamdyn Swilley
Kourtney Hutchinson
Kieara Hall
Amelia Chen
Annabell Zachritz
Nicole Ellis
Leila Ricks
Chloe Wingenbach
Taylor Ellis
15 BLACK
COACHES: Eric Marshall, Ruben Perez
​
Alexis Rhoden
Andrea Lind
Brooke Findley
Cassidy McDonald
Gaby Rosado
Gracyn Marshall
Haley Janes
Morgan Lawson
Rowan Kage
Skyler Perez
15 BLUE
COACHES: Joe LaMagno, Darrell Card
​
Addison Sixbey
Chloe Sixbey
Jadair Montoya
Kara Gibson
Katie Watring
Kylee Kaster
Reagan Matthews
Tamisen Parks
Victoria Trucco
Alayna Harvery
Jade Jung
Raelynn Moore
15 ORANGE
COACH: Andre Medina, Sydney Greene

Ava Hoover
Brantley White
Gianna Morali
Isabella Luria
Avery Music
Laylah Rayam
Brianna Stevens
Abigail VanRysdam
Darcie Adams
Katherine Bessent
Isabelle Ramos
Mykaela Abdala
14

Black

-A
Coaches: Ashton Marshall, Haley MacCallum

Callie Kieszek
Ella Schnieder
Ariana Parks-Howard
Karlee Noah
Sinei Wood
Delaney Wingenbach
Jordyn Barnard
Jordyn Chandler
Ansley Fox
Lainey Eberst
14

Black

-D
Coaches Darrell Card, Nicole Stout

Charlotte Judge
Sophia Lingis
Alden Tulli
Kendylle Bishop
Summer Mandrell
Avery Hayse
Delaney DeRemer
Kylie Rhoden
Lily McGinley
Jaylee Fugate
Kinsley Harvey
Peyton English

14

Blue


Coaches: Jaclyn Pickett, Anthony Dacanay

Peyton Nappo
Avery Oyenarte
Georgia Smith
Siena Scorpio
Kailey Schmidt
Yasmin Brown
Nataly Priebe
Noelle Priebe
Addyson Myers
Aparna Prabhakaran
Reese Patrick
Gita
syer
13/14

Orange


Coaches: Cameron Childs, Tina Tiogiyani

Dakota Walker
Eva Bernstein
Isabella Lee
Madelyn Thomas
Sophia Green
Michaela George
Lauryn Mau
Katelynn Bromirski
Emma Murphy
Cornariah White
Sarah Evans
Jaelyn Jett

13

Black


Coaches: Stephanie Wyatt, Jordan Goracke

Aaliyah Ray
Adelyn Lewis
Aubrey Waters
Brooke Walker
Emarie Carlisle
Emersyn Swilley
Emma Craine
Julia Almond
Lily Vaillancourt
Jorryn Dye
Sloane Childers

13

Blue


Coaches: Brooke Verschage, Dani Gutierrez

Avarey Cole
Brenn Chappell
Johana Schentrup
Ellie Murray
Kenslee Zimmerman
Mira Bubenik
Morgan Alston
Phoebe Verschage
Shelby Cole
Sofia Ferreira
Zarah Zreibi
Lucy Sturgeon
12

Black


Coaches: Erin Maynard, Andre Medina

Taylor Sembower
Demmi Strappy
Reagan Adkins
Holdyn Moore
Kiana Wilburn
Ajha Graddy
Eva Vargas
Jordan Matthews
Kendall Holloway
Carly Myers
12

Blue


Coaches: Jordan Goracke, Amelia MacCallum

Kaitlin Allen
Emma Haager
Nicole Trucco
Taylor Greene
Ella Lieffers
Amelia Khoury
Tinsley Parks
Landrie Patterson
Rilyn Prodesky
Roslyn Robinson
Maria Alvarez
12

Orange


Coaches:Jani Burden, Riley Cheronis

Quinn Kieszek
Anjali Robertson
Lillian Thomas
Elianna Johnson
Brooke Reichardt
Morgan Reichardt
Kaitlyn McPhail
Aurora Kelly
Khloe Smith
Cara McAllister
Scout Smith
Prior to

being placed on an official roster, all players are required to have updated USAV and AAU memberships.