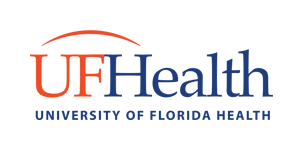 One city. One club. One vision.
PLEASE FILL OUT ALL OF THE FOLLOWING FORMS AND BRING THEM TO TRYOUT REGISTRATION. FAILURE TO PROVIDE OR COMPLETE ANY OF THE FOLLOWING DOCUMENTS WILL RESULT IN A PLAYER BEING INELIGIBLE TO PARTICIPATE IN TRYOUTS. WE WILL NOT HAVE FORMS AVAILABLE AT REGISTRATION.
*STEP ONE:


Print copy of

Tryout Checklist

(find

here

).


*STEP TWO:


Print and fill out

Player Information Form

(find

here

)

.


*STEP THREE:


Print and fill out

USAV Medical Release Form

(find

here

).
(Notarization not required)


*STEP FOUR:


Print and fill out

Liability Form

(find

here

).


*STEP FIVE:


Print and fill out

Return to Play Waiver

(find

here

).
*STEP SIX:
Print and fill out

Team Placement Level Form

(find here).


*STEP SEVEN:


Copy birth certificate and bring to tryout.


*STEP EIGHT:




Bring NON-REFUNDABLE tryout fee of $60.00. Cash or check only.
How much are the club season fees?

Our club season fees vary depending on age group, number of tournaments, and level of team. The variation is due to the differences in practice schedules, coaches, the number of tournaments, and length of season. In general our club fees will range from $2,200-$4,200 which includes the uniform package. The fees do not include transportation to or accommodations at tournaments. This year, club fees will include National tournament fees.

Do you offer payment plans?

Scheduled payment options will be made available. These options will be discussed at the parent meeting after teams are announced.

Do all teams travel?

Not all teams travel for multi-day tournaments. National level teams play multi-day tournaments and will potentially travel outside the state of Florida and up to two National Championship Tournaments. Regional level teams generally attend multi-day tournaments within Florida and possibly outside of Florida (but would not require plane travel). State level teams usually travel within two hours of Gainesville for one day tournaments and may potentially play one overnight tournament during the season.

Can my child try out for an older age-group team?

We require all athletes to try out with their appropriate age group. Coaches will assess the player's skill level and consider the needs of each team to determine whether it is possible for a player to play up.

How many players do you carry on a team?

Ideally, we place 10 players on a team, but will not exceed 12.

How often do the teams practice?

Our teams practice 2-3 times per week, depending on age group and level. National teams practice 3 times per week. The exact schedule will not be available until after team placements, but will be a set schedule for the whole season. Usually, our younger teams practice 5:30-7:30pm and our older teams practice 7:30-9:30pm, but that is not guaranteed.

Are teams more or less set before tryouts, or do you take new players?

We are committed to putting together competetive teams at every level. That means we are taking a fresh look every year. Player development can fluctuate and we want to give every athlete, new or established, a chance to compete for a position. There are no guarantees for players to be placed on the same level team as the previous year. Likewise, new players are considered for all level teams.

What if a player is injured and can't try out?

In the event an athlete is injured, contact us (gaiensvillejuniorsweb@gmail.com) as soon as possible. In order to be considered for a team, registration must be complete and tryout fee payment must be made on or before the tryout day. There will be no guarantees of placement on a particular level team.

What if a player can not make it to either day of the tryout?

Contact us (gainesvillejuniorsweb@gmail.com) as soon as possible to let us know. Placement on a team can not be guaranteed.

When will a player find out who her coach will be?

Coaches for National level teams will be identified at the time of team placement offer.