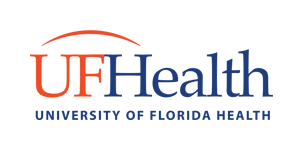 One city. One club. One vision.
The Covid-19 pandemic has irrevocably changed the way we live, work, and even play club volleyball. We have adjusted to this new normal by practicing social distancing and implementing new sanitizing habits to help provide the safest environment for our players, families and coaches.
Many of the rolling recommendations, procedures and protocols are based upon current guidelines set forth by the Federal Centers for Disease Control, the State of Florida Health Department and Alachua county mandates.
Until the virus is eradicated, a vaccine is developed or a cure has been found, there is no way to completely eliminate the risk of infection. As a result, Gainesville Juniors strongly encourages and/or mandates all participants to follow these listed guidelines and procedures as precaution during participation in activities taking place in our facility.
​
General Guidelines for Coaches During Practice
Coaches will wash/sanitize their hands upon arrival to the facility and as often as possible during activities.

Coaches will shield others from any cough or sneeze in the crook of their arm or into a disposable tissue and immediately wash their hands thoroughly.

Coaches will maintain social distance (six feet) from players, parents or other coaches to the extent it is possible.

Coaches will wear a facial covering while verbally addressing their team.

Coaches will self monitor for signs and symptoms of Covid-19.

Coaches will stay home if they are symptomatic and will only be allowed to return with medical clearance.
Guidelines for Attendance to Scheduled Practices and/or Private Lessons
The CDC guidelines state that an individual must be symptom free for at least 14 days in order to return to participation in activities held in our facility. We will not be doing temperature checks, however if you have ANY symptoms or do not feel well, you are required to stay home. Parents and spectators will be asked to limit their attendance during scheduled practices. Though it is not mandated, we highly recommend wearing a face covering in consideration of everyone else present.
​
Guidelines for Facial Coverings and Social Distance
Gainesville Juniors will not provide any form of seating and/or tables.

Players and coaches will always be mindful of a minimum of six feet during drills or being addressed as a team.

Coaches and players will be responsible for their own water or fluids as our water fountain and bottle station will not be in use.
​
Guidelines for Facility Entrance and Exit
Players and coaches will proceed directly to their assigned courts and stay at that court for the duration of the scheduled practice or activity, including water breaks. The only exception to this rule will be for restroom use.

Players and coaches will not be allowed entrance into the facility more than 10 minutes ahead of their scheduled practice time.

Players and spectators will immediately depart from facility upon the end of practice.
​
Guidlines for Sanitizing
Players and coaches will be required to wash/sanitize their hands in advance of each scheduled practice session or activity. Hand sanitizer will be available in dispensers located at four different locations in the facility.

All volleyballs, nets and pads will be sanitized in advance of each scheduled practice session or activity.

All courts will be sanitized at the beginning and end of each scheduled practice session or activity.
​
In order to assure the safest environment possible, we will continue to monitor the situation and amend any control measures that are mandated, suggested or are reasonable given our limited resources.
​
Joe DeLuca
Club Director
​