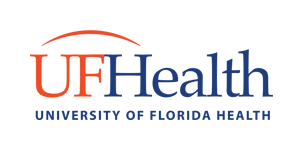 One city. One club. One vision.
FREQUENTLY ASKED QUESTIONS
​

What is Gainesville Juniors?
Gainesville Juniors – a member of the Florida Region of USA Volleyball (USAV) and the Amateur Athletic Union (AAU) – is a girls volleyball club, with teams ranging from ages 10 to 18 that compete in local, state, regional and national tournaments. Gainesville Juniors is a registered 501(c)(3) non-profit organization that was formed in 1995.
Why should I play for Gainesville Juniors?
Gainesville Juniors is committed to quality and value. We feature one of the top coaching staffs in the state of Florida, as evidenced by player development and team results. Every season, at all age levels, players improve their individual skills and the teams they play for grow and enjoy increasing success. This success is a clear indication of high level coaching and the benchmark that sets Gainesville Juniors apart from others. While also having fun, young women playing for Gainesville Juniors learn firsthand the value of teamwork, sportsmanship, and discipline – life skills that serve them well far beyond their volleyball-playing days.
Do you have any informational meetings?
Yes, we hold informational meetings on the same date as tryouts. The next meeting will be posted during the fall of 2020. If you would like any additional information about this meeting, please contact us here. If you have any specific questions about our club, please email Joe DeLuca at gatorjoe7@aol.com.
How long is the club volleyball season?
Club volleyball tournaments are held December or January through May and sometimes into June (for those teams winning national bids) through USAV (USA Volleyball) and AAU organizations. We typically have tryouts in September or October and begin practicing in December.
When and where are tournaments played?
Our club typically tries to attend one to two tournaments per month. These schedules will vary per team and the primary teams will have the opportunity to attend up to three qualifier/bid tournaments in an effort to maximize the athletes' visibility to college coaches. Local tournaments are typically held in Orlando, Tampa or Jacksonville. Please see the current posting of the tournament schedule to get an idea of your player's age group tournament schedule.
How often and when does each team practice?
Every national level team will practice a minimum of three times per week. When there is a tournament scheduled, teams may practice less to accommodate for travel. All other teams will practice a minimum of twice per week. Practice times are generally Monday through Friday between 5:00pm and 9:30pm.
What are the club fees and what is included?
Depending on the age group and the travel that is involved, costs for each team will vary from year to year. Player fees cover coaching salaries and travel expenses, facility rental and expenses, tournament entry fees, uniforms, accessories, administrative expenses and equipment. Fees and installment payments are discussed during each team's coach/parent meeting. Travel and lodging costs are not included. If you have any specific questions about our club fees, please email Joe DeLuca at gatorjoe7@aol.com.
What happens after tryouts?
After completing all tryouts including the make-up session, our coaches will need a reasonable amount of time to assemble and complete their rosters. Please be patient. We understand that making the team can be stressful to players. Coaches will contact each family to confirm roster placements. Once all placements have been confirmed the roster will be posted on the website.