North Central Florida's Premier Volleyball Club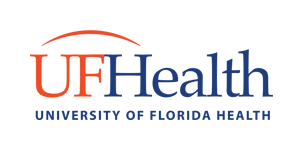 2022 CLUB SEASON TRYOUT DATES





15-18U: Saturday, August 14, 2021


15-16U: Registration 6:00-6:30, Tryout 6:30-8:30
17-18U: Registration 4:00-4:30pm, Tryout 4:30-6:00pm
Makeup Tryout 15-18U: Sunday, August 15, 2021
4:00pm-6:00pm



10-14U: Saturday, August 28, 2021




(Ages 6-10 will be considered for 10U

)


10U-12U: Registration 3:30-4:00, Tryout 4:00-6:00pm
13-14U: Registration 6:00-6:30, Tryout 6:30-8:00pm
Makeup Tryout 6U-14U: Sunday, August 29, 2021
4:00pm-6:00pm

CLICK HERE

FOR MORE INFORMATION.



Don't know your age? Click here for age definitions.

Gainesville Juniors Mini Club program focuses primarily on specific body movements related to learning fundamental abilities and skills to the game of volleyball. This is accomplished through two (2) practices per week and playing 3 to 4 organized tournaments.
​
TRYOUT DATE: Sunday, August 19, 2018
​
TIME: 1:00pm - 2:30pm; Ages 11 & Under
3:00pm - 4:30pm; Ages 12 - 15
​
Make-Up Date for Team Tryout: Monday, August 20
Time: 6:00pm - 7:30; All ages
​
SKILL LEVEL: All skill levels
​
REGISTRATION: Gainesville Juniors facility on August 19
​
COST: $25.00 Tryout Fee; $400.00 after placement, for the entire season.
​
LOCATION: Gainesville Juniors Volleyball Facility, Phoenix Commercial Park
12895 NW HWY 441, Alachua, Florida 32616
​
​
**ALL PLAYERS MUST BECOME AAU MEMBERS after being placed on a team. Please visit AAUSPORTS.org after September 1st and click on JOIN AAU. Make sure to select Gainesville Juniors as you club ($14.00 Athlete Membership Fee).**
AAU Membership Club Code: WYWAE3
​
**Any questions concerning mini-club,
reach out to club director, Joe Deluca, at **
​
​