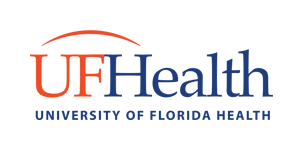 One city. One club. One vision.
2021 MINI CLUB TOURNAMENT INFO
​
PRACTICE:
Sundays, beginning August 30, 2:00-4:00 pm.
​
TOURNAMENT SCHEDULE*:
September 19
September 26
October 10
October 24 - Championships
TOURNAMENT LOCATIONS:
​
DME Sports Academy
2441 Bellevue Ave.
Daytona Beach, 32114
​
Faith Baptist Church
3200 SW 122nd St.
Gainesville, 32608
​
Jacksonville Juniors Volleyball Association Facility
8457 Western Way
Jacksonville, 32256
​
Ocala Power United Volleyball Facility
1433 SW 15th Ave.
Ocala, 34471
​
Oviedo Volleyball Academy
522 S Econ Cir.
Oviedo, 32765
​
Power Volleyball Academy
565 S. Lakeview Dr. Unit 120
Lake Helen, 32744
​
Top Select Volleyball Facility
1101 N. Keller Rd.
Orlando, 32810
​
Winter Park Volleyball Club Facility
2603 Ace. Rd.
Orlando, 32804
*Team specific tournament locations TBD and will be announced the week of the tournament.
​
UNITED LEAGUE COVID PROTOCOL:
Anyone experiencing ANY symptoms listed below should not attend tournaments:
Fever

Chills

Cough

Shortness of breath

Difficulty breathing

Fatigue

Muscle or body aches

Headache

New loss of taste or smell

Sore throat

Congestion or runny nose

Nausea or vomiting

Diarrhea
​
Gym Protocol:
Floor, bleachers, chairs, score tables and all equipment must be cleaned and sanitized prior to the start of AM and PM waves.

Temperature checks will be performed on everyone prior to entering the facility.

Individual temperature must not exceed 100.4 degrees.

Everyone must wear a facemark at all times.

Only two spectators per player will be allowed to enter the facility.

Spectators and teams are encouraged to socially distance.

Anyone leaving the building will be subject to check in process upon re-entry.
​
Game Protocol:
Players must wear a mask at all times while in facility except when during warm-up and competition.

Coaches and officials will wear masks for entirety of their time in the facility.

Tournament host will provide warm-up and game balls.

Teams will bring their own water bottles.

No handshaking before or after matches.

Teams will not switch sides between sets.

Chairs will be socially distanced for coaches and players.

Hand sanitizer will be provided at each score table.

All balls will be sanitized between waves.
​
Tournament Scheduling:
Most teams will play three matches in a row and be done for the day.

Work teams will not be used. Instead, each team will provide one parent to help at score table (simplify score sheet; no experience required) and one parent to call lines.

In most locations, AM Wave will start at 10:00 AM and PM wave will start at 3:00 PM.
​
Reminders:
No jewelry is to be worn regardless of new USAV rules.

Liberos do not have to wear official jersey, but must wear a contrasting shirt color.
​
​
​
​
​
​