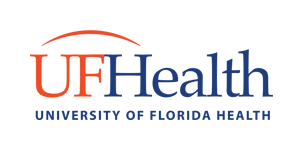 One city. One club. One vision.
Our MISSION is to provide the highest level of service to all prospective student-athletes and their families, while developing a culture that embraces discipline, teamwork and the relentless pursuit of their goals.

At Gainesville Juniors we assist in educating, guiding and providing athletes with the tools necessary to navigate the RECRUITING JOURNEY successfully!

By making the commitment to get recruited to play volleyball in college, the decision has been made to not only take the game to the next level, but to make an investment in your future.

The recruiting process begins in one of two ways: 1) a college coach identifies you as a potential prospect. This could happen by the coach seeing you play at a tournament, camp, recruiting website, or some type of volleyball event. 2) you identify a school that you have interest in and you begin making contact through filling out online forms, attending camps, sending letters, making phone calls to the coach, or sending a recruiting video.

The recruiting process can begin upon entering high school or as late as your senior year. The average start is between the sophomore and junior year.
Start planning NOW.

Go watch some local college matches. Seeing the level of play will give you an idea of where you're at as a player and where you need to be by your senior year.

Make a recruiting video. But don't pay a bunch of money for someone to make it for you. Using video from your phone and editing in iMovie or a similar program works just fine.

Email college coaches who you might want to play for. (Most coaches have their email/contact info on their school's website.) Determine the level you can play at in college, be honest with yourself. Determine your long term goals academically. Don't chase a Division or scholarship – focus on the right level of competition for your athletic abilities and chase the opportunity. It's never too early to start building a relationship. Generally, emailing is better than calling because coaches are busy, but if you have something specific you want to discuss with a particular coach, calling is fine too. Most coaches prefer a call from you rather than your mom or dad. It shows them that you can take initiative on your own. Remember, if college coaches don't pick up, they can't call you back; it's best to set up a time and date to call so they're ready to answer. (Sept. 1 of your junior year is when a coach can call back or initiate contact with you directly.)

Plan to attend a summer volleyball camps at a couple of the schools you're interested in. This is an opportunity to play alongside other players who have similar goals and evaluate your own game. Don't worry about going to camp at a school that might be beyond your athletic reach. As a freshman, it's OK to set high goals for yourself.

Update or start your university athlete profile. (The most widely used recruiting service universityathlete.com.) Remember, including your coach's contact info is extremely important because college coaches can't contact you directly until Sept. 1 of your junior year in high school. Until then, they'll have to initiate contact with you through your coach. (Another important date: Coaches can't approach players at tournaments until July 1 before their senior year.)

Keep your grades up. The better you do in school, the more options you'll have, especially with regard to merit-based aid that many universities offer.

Begin making a list of schools and/or conferences that are on your radar. Don't count anyone out.

Make yourself aware of NCAA core course requirements. Be sure your high school counselor knows what type of classes you need.

Become involved in fitness and strength development programs. It doesn't need to be extensive. A good start is doing strength activities.

Become a great teammate by being positive and exuding energy. Don't be an "eye-roller" or have bad body language when your teammates make a mistake. Be supportive. And be the type of player who bounces right back after a mistake. Coaches value a good attitude and good body language as much as good skills.

Designate one coach to coordinate all recruit correspondence. Too often you have a high school coach, club coach, club director, club recruiting director all receiving correspondence. This increases the possibility of things not getting back to you.
List of the colleges/universities in Florida that offer volleyball. You can find out additional information on each school by clicking on the link provided.
Online free recruiting data and profile account. Every college recruiter will use it to track you at tournaments. Include: name, a picture, graduation year, contact info, your coach's contact info, parents' names and jump touch. It's good to post a highlight video, too.
Keep Updated. Online free recruiting data and profile account. Every college recruiter will use it to track you at tournaments. Include: name, a picture, graduation year, contact info, your coach's contact info, parents' names and jump touch. It's good to post a highlight video, too.
Register with the NCAA Eligibility Center. You'll eventually need to provide transcripts and test scores (after you take the SAT or ACT).

Register to take the SAT/ACT. And remember, once you get our scores back, you'll be sending them to the NCAA Eligibility Center.

Great time to visit schools. At this point, you should have whittled down your list to schools that are showing interest in you that you could see yourself attending, and these are the schools you should visit.

When you begin making campus visits (you may choose to begin these as a sophomore), consider taking a tour offered by the admissions office. These are sometimes more informative than walking around with a coach.

When talking with a school about a scholarship offer, make sure you're aware of what is covered. For example, does it cover summer school tuition, actual cost of attendance, medical expenses?

Talk with coaches about where you stand on their list. This can be done in person during campus visits or on the phone.
You need to be certified by the NCAA Eligibility Center to compete at an NCAA Division I , II or III school or if not sure where you want to compete. Create a Certification Account and be guided you through the process.
You need to create a Certification Account to make official visits to Divisions I and II schools or to sign a National Letter of Intent. You'll get an NCAA ID, and will get important reminders as you complete high school.
The NAIA requires all student-athletes who have never played a championship sport in the NAIA to have their eligibility determined before they can play.
The latest edition of the NJCAA Prospective Student-Athlete Guide is available.
Apply to the schools you want to attend. Early applications are usually the best option. That way, you get them out of the way. Colleges usually begin accepting applications around Sept. 1.

If not committed,

After you commit, end your amateur status officially by completing your NCAA eligibility profile. This is a simple matter of clicking a button.

Make a courtesy call to other schools that offered you a spot. If you've gone on site visits and established a relationship with a coach, it's a nice gesture to tell them your decision in person rather than letting them find out on social media.

Reach out to your soon-to-be teammates on social media. Getting to know the players who you'll going to battle with is a great way to begin forming a strong team bond.

Plan your summer. Find out from your college coaches what's expected of you. Will you need to go to summer school? If so, who will pay for it? What will your housing situation be? Be proactive in fact-finding.

Keep training and practicing after making your commitment. Many recruits relax once they've signed. Bad idea. You should grind even harder and focus on getting ready to compete, especially if you want to challenge for playing time right away.

If you have any nagging injuries, tell your college coaches and trainers. When you speak up early, they can help you get healthy for the fall season. If you keep it to yourself, it may negatively impact your playing time in the fall.

Pay close attention to communications from your coaches or the school's compliance department so you can complete whatever is being asked of you – like working out housing arrangements or taking a physical. Again, be prompt. Respond within 24-48 hours.

After your high school graduation, send your final transcripts and your degree immediately to the NCAA Eligibility Center and to the admissions office of the college you'll be attending. Overnight it with a tracking number so you'll know when it's received. Once the NCAA receives it, they'll call the conference office and the conference office will let your school know if you're eligible to compete. Don't send this info by snail mail. The faster the NCAA receives it, the more time you'll have if there are eligibility issues to iron out.
Test Date Registration Deadline (Late Fee Required)
April 14, 2018 March 9, 2018 (March 10-23, 2018)
June 9, 2018 May 4, 2018 (May 5-18, 2018)
July 14, 2018 June 15, 2018 (June 16-22, 2018)
September 8, 2018
October 27, 2018
December 8, 2018
February 9, 2019
April 13, 2019
June 8, 2019
July 13, 2019
Test Date Registration Deadline
May 5, 2018 April 6, 2018
June 2, 2018 May 3, 2018