One city. One club. One vision.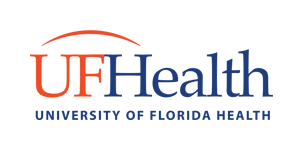 CLICK HERE TO REGISTER FOR 2022 FALL VOLLEYSTARTERS!
*Please note the change in practice days: Practice will take place Tuesday and Thursday 4:00-5:30

.
Fall 2022 VOLLEY-STARTERS
Skill Training for Boys and Girls 6-13 years old
​
ALL SKILL LEVELS WELCOME

Practice Tuesdays and Thursdays 4:00 – 5:30 pm.

Athletes will be evaluated on the first day of training and placed in the appropriate skill development group.

First training session will begin Tuesday, September 6.

Seasons Fees $450 which includes registration fee due in 2 equal payments of $225

Register early – Space is limited
​
PRACTICE LOCATION
Faith Baptist Church Facility
3200 SW 122nd Street
Gainesville, FL 32608
VOLLEY-STARTERS
​
Get the best possible training right from the beginning!
​
In order to better meet the needs of so many who are new to the sport, Vision Volleyball started the Volley-Starters program and it continues at Gainesville Juniors. Volley-Starters is designed to teach basic skills and concepts of the game to beginners. The program will be open to girls and boys ages 6-13. The program is perfect for those that are looking for a high level of skill training without the financial and time demands of full club volleyball.
​
Athletes will be trained in an environment that facilitates learning, personal responsibility and self-confidence. They will be exposed not only to volleyball skill training, but also movement training, hand-eye coordination, agility training and athletic conditioning. Participants will practice two times per week and participate in age appropriate drills and games.
There are two Volley-Starter seasons; one in the Spring, which runs from February – March and a second, Fall season in September and October.
​