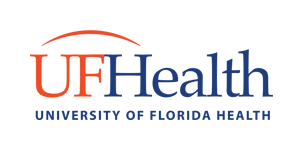 One city. One club. One vision.
EIGHT AAU NATIONAL CHAMPIONSHIPS
TWO USAV NATIONAL CHAMPIONSHIPS
Gainesville Juniors 2023-2024 AAU Code: RSDA8355
ONE CITY. ONE CLUB. ONE VISION.
TO DEVELOP ELITE CHAMPIONS FROM THE START.
TRYOUTS FOR 2024 CLUB SEASON AGES 8-12
OCTOBER 8, 2:00-4:00 PM
START YOUR ELITE VOLLEYBALL JOURNEY WHERE YOU WANT TO END IT!



*EXPERIENCED COACHING STAFF





*DEDICATED FACILITY





*HIGH LEVEL COMPETITION





*USAV NATIONAL TOURNAMENT SCHEDULES





*QUALIFYING TEAMS IN MANY AGE GROUPS





*PROGRAMS FOR ALL AGES AND SKILL LEVELS





*COMPETITVE PRICING
YOUNG BEGINNERS, WINNERS IN THE MAKING!
AAU National Champions, Age 16
Miss Florida Volleyball 2022 and 2023
J Bird Stout, Mini Club, Age 6
AAU National Champions, Age 11
Back to back 4A State Champs, ages 16 & 17
Coastal Carolina starting six rotation setter, 2023, age 18
Emarie Carlisle, Volleystarters, Age 6
Club Season, AAU Nationals, Age 9
3rd Place USAV Championship, 2023, Age 13
Middle School District Champion, Age 12
2022 AAU 11U National Champion
Jordan Matthews, Mini Club, Age 8
AAU National Champion, Age 11
Rylie Tam, Mini Club, Age 10
AAU National Champ, Age 11
AAU National Champ, Age 15
AAU National Champ, Age 16
Division I Butler University, 2022
Passing the torch to little sister Berkeley, Volleystarters, age 8
Kate Johnson, Mini Club, Age 10
AAU National Champ, Age 11
Back to Back AAU Champs, Ages 15 and 16
Division I University of Virginia, 2022
CONGRATULATIONS 15 BLACK!
2023 AAU NATIONAL CHAMPIONS
15 ASPIRE
Congratulations
13 Black!
2023 USAV Nationals Third Place
13 Liberty
Congratulations
12 Black!
2023 AAU Nationals Third Place
12 Club
CONGRATULATIONS TO 18 BLACK FOR

TRIPLE

QUALIFYING!
First Place Open Finish at Northeast Qualifier
First Place Open Finish at Southeast Qualifier
Second Place Open Finish at Florida Fest
CONGRATULATIONS TO 13 BLACK FOR A FIRST PLACE LIBERTY FINISH AT SUNSHINE CLASSIC AND A BID TO NATIONALS!
Congratulations to 14 Ashton for earning an American bid at Asics Florida Challenge.
Congratulations to 15 Black for earning a USA bid at Asics Florida Challenge.
Why Gainesville Juniors?
Play with the best.
​
Over 25 years combined experience in club volleyball.

A five court, air conditioned, centrally located facility in Gainesville.

Consistent practice schedule and location.

Highly trained coaching staff including University of Florida volleyball staff and former players.

Teams for all skill levels.

Assistance with the college recruiting process.

A high profile within the state of Florida.

Private/small group lessons for players looking to develop their skills.

Family friendly environment.