One city. One club. One vision.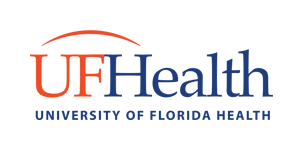 EIGHT AAU NATIONAL CHAMPIONSHIPS
TWO USAV NATIONAL CHAMPIONSHIPS
Gainesville Juniors 2023 AAU Code: W347F6
2023-2024 Tryout Dates


CLICK HERE TO REGISTER!
WE STRONGLY SUGGEST COMING TO THE JULY 29-30 TRYOUT. HOWEVER, IF YOUR CHILD IS UNABLE TO ATTEND THE MAIN TRYOUT, A MAKEUP TRYOUT WILL BE HELD FOR A LIMITED NUMBER OF PLAYERS ON SUNDAY, AUGUST 6TH. PLEASE CHECK THE BOX ON THE TOP OF THE NEXT PAGE AND EMAIL TO NOTIFY CLUB DIRECTORS.

TIMES:
13-15U: 1:00-2:00 PM
16-18U: 3:00-4:00 PM
GAINESVILLE JUNIORS MAIN GYM
Register now for 2023 Summer Camps!
Ages 7-16 All Skill Levels Welcome!





Assessments for skill level and group placement will take

place the

first

day of camp.

Cost: $160
$25 sibling discount
$50 discount for AM and PM of one session

Sessions I, II and III will take place at GJ Main Gym
3606 SW 34th St., Gainesville
INTRODUCING OUR NEW YOUTH SUMMER COMPETITIVE TRAINING PROGRAM!
CONGRATULATIONS TO 18 BLACK FOR

TRIPLE

QUALIFYING!
First Place Open Finish at Northeast Qualifier
First Place Open Finish at Southeast Qualifier
Second Place Open Finish at Florida Fest
CONGRATULATIONS TO 13 BLACK FOR A FIRST PLACE LIBERTY FINISH AT SUNSHINE CLASSIC AND A BID TO NATIONALS!
Congratulations to 14 Ashton for earning an American bid at Asics Florida Challenge.
Congratulations to 15 Black for earning a USA bid at Asics Florida Challenge.
Why Gainesville Juniors?
Play with the best.
​
Over 25 years combined experience in club volleyball.

A five court, air conditioned, centrally located facility in Gainesville.

Consistent practice schedule and location.

Highly trained coaching staff including University of Florida volleyball staff and former players.

Teams for all skill levels.

Assistance with the college recruiting process.

A high profile within the state of Florida.

Private/small group lessons for players looking to develop their skills.

Family friendly environment.