One city. One club. One vision.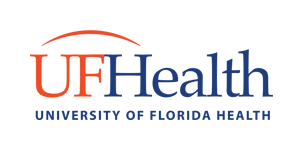 Click here for sponsorship letter and forms.
Gainesville Juniors Volleyball Club was established in 1996 with the mission of creating a volleyball club that promotes excellent skill development, leadership and competitive teams at an affordable cost. Gainesville Juniors serves upwards of 300 six to 18 year old athletes in our community each year. These athletes have learned new skills, formed lasting relationships and brought home a remarkable number of championships, both regionally and nationally. This year we qualified a record SIX teams to compete in USAV Nationals. These are exciting times for our club and our athletes.
​
Gainesville Juniors is a 501-3C not-for-profit organization under the AAU Sports umbrella. Our primary revenue source is registration fees paid by player families. In order to stay true to our mission of keeping the club affordable, we are offering the opportunity to local businesses to become sponsors.
​
We offer two types of sponsorships:
​
General Club Sponsorships
These sponsorships assist in covering club overhead expenses, equipment, and player scholarships.
​
Individual Player Sponsorships
These sponsorships designate 50% of your company's donation to an individual player's fees and the other 50% to general club expenses.
In return for your sponsorship, you will have the opportunity promote your business, while receiving the tax credit of donating to a not-for-profit organization.
​
Although we would gratefully accept donations at any time, please note that for the 2023 season, we will be accepting sponsorships until November 1, 2022. Sponsors are guaranteed to receive all the benefits listed on the next page and have the player's portion applied to their fees only if the donation is received by November 1. TPlease do not hesitate to contact us with any questions at gainesvillejuniorsvball@gmail.com. Thank you for your consideration.
​
Click here for sponsorship letter and forms.