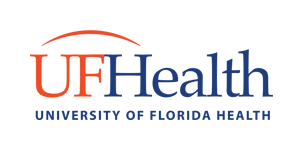 One city. One club. One vision.
Rosters are being posted as they are finalized. We are still working through rosters and commitments. If you do not see your name on a roster, it does not indicate that you will not be placed on a team. We will update as we are able.
PLEASE CHECK YOUR SPORTS ENGINE INBOX FOR COMMUNICATION REGARDING OFFERS FOR TEAM PLACEMENT AND COMMITMENT DEPOSITS!!
18 College Prep Team
COACHES: Bailey Coleman, Haley Daugherty
​
Anna Kate Carlisle
Alysssa Moneypenney
Ava Keuntjes
Brooklyn Tealer
Charlotte Gravlee
Emmy Rowland
Grace Dola
Kailyn Howard
Katie White
Madison Howard
Natilee Collins
17 Erin
COACHES: Erin Maynard, Sydney Green
​
Abby Vaillancourt
Annabell Zachritz
Chloe Petrik
Kamdyn Swilley
Kiara Hall
Kourtney Hutchinson
Mary Massias
Natasha Kidd
Nicole Ellis
Sophie Thompson
Taylor Ellis
16 Eric
COACHES: Eric Marshall, Ruben Perez
​
Alexis Rhoden
Andrea Lind
Brianna Webber
Brooke Findley
Cassidy McDonald
Delaney Wingenbach
Gabby Rosado
Gracyn Marshall
Morgan Lawson
Rowan Kage
Sinei Wood
Skyler Perez
16 Stephanie
COACHES: Stephanie Wyatt, Kayla Hess, Enrique Wiseman
​
Addison Sixbey
Chloe Sixbey
Haley Janes
Hanna Timm
Jadair Montoya
Katie Watring
Lillian Logan
Raelynn Moore
Reagan Matthews
Rosy Logan
Tamisen Parks
Victoria Trucco
​
​
16 Anthony
COACHES: Anthony Dacanay, Jaclyn Pickett
​
Amelia Smith
Ava Hoover
Berkley Brooks
Brantley White
Brianna Stevens
Caiah Lee
Eva Bernstein
Gianna Morali
Isabelle Ramos
Jacquelyn Gowland
Kyleigh Kitchen
Whitlea Woodford
​
15 Courtney
COACHES: Courtney Chappell, Dani Gutierrez
Ari Howard
Callie Kieszek
Charlotte Judge
Ella Schneider
Jordyn Chandler
Karlee Noah
Kendylle Bishop
Kylie Rhoden
Lainey Eberst
Peyton English
Sofia Kelly
Summer Mandrell
15 Dani
COACHES: Dani Gutierrez, Ruben Perez
​
Alden Tulli
Allison Yochim
Amari Bonds
Aparna Prabhakaran
Gita Syer
Kinsley Harvey
Madelyn Thomas
Peyton Nappo
Reese Patrick
Sarah Evans
Siena Scorpio
Sundari Khurana
15/16 Valencia
COACHES: Valencia Carman, Reagan Churi
​
Cortana Klein
Katherine Bessent
Kaylee Dorsey
Kaylyn Chapman
Laelia Torres
Leyla Paulino
Lily Vaysburg
Mackenzie Castelvecchi
Morgan Ritten
Tabby Billings
Talia Vaysburg
14 Stephanie
COACHES: Stephanie Wyatt, Kayla Hess, Enrique Wiseman
Avarey Cole
Aaliyah Ray
Addison Owens
Aspen Keuntjes
Aubrey Waters
Emarie Carlisle
Emersyn Swilley
Jorryn Dye
Julia Almond
Lily Vaillancourt
Sloane Childers
​
14

Nicole


Coaches: Nicole Stout, Andre Medina, Stephanie Wyatt

Adelyn Lewis
Autumn DeKorver
Brooke Walker
Cornariah White
Emma Craine
Estella Fugate
Johanna Schentrup
Kenslee Zimmerman
Michaela George
Mira Bubenik
Phoebe Verschage
Shelby Cole
14 Sydney
Coaches: Sydney Green, Zoey Jean

Addison Hutcherson
Aubrey Hamilton
Charlotte Coleman
Ellie Murray


Emma Murphy


Katelynn Bromirski
Kylee Petersen
Leila Roberts
Mariana Vargas
Presley Kelley
Reagan Roberts


13 Nicole
Coaches: Nicole Stout, Andre Medina

Ajha Graddy
Carly Myers
Demmi Strappy
Holdyn Moore
Izzy Carter
Jordan Matthews
Kendall Holloway
Kiana Wilburn
Reagan Adkins
Roslyn Robinson
Taylor Sembower


Tinsley Parks
13 Anthony
Coaches: Anthony Dacanay/Jaclyn Pickett

Amelia Khoury
Arianna Merricks
Ella Leiffers
Emma Haager
Eva Vargas
Hayden White
June Poser-Wipke
Kaitlyn McPhail
Khloe Smith
Maria Alvarez
Rilyn Prodesky
Scout Smith
13 Cameron
Coaches: Cameron Childs, Jani Burden

Cara McAllister
Chloe Troncale
Elle Tangeman
Grace Gilmore
Hayden McCulley
Lillian Conley
Lillian Thomas
Reagan Tetreault
Taylor Greene.
Prior to

being placed on an official roster, all players are required to have updated USAV and AAU memberships.