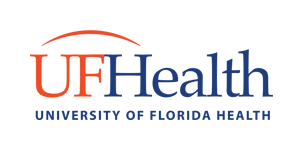 One city. One club. One vision.
THANK YOU TO ALL WHO PARTICIPATED IN OUR 2024
13-18U CLUB SEASON TRYOUT.

WE WILL BE HOLDING TRYOUTS FOR AGES 8-12 ON OCTOBER 8, 2:00-4:00 PM.
Our Club Season is a competitive travel season that begins in November.
National level team seasons run from November through mid-June with a short break in May prior to National Championship tournament preparation. Regional level teams run November to late April/early May.



ATTENDING TRYOUTS IS MANDATORY FOR ANYONE INTERESTED IN PLAYING FOR GAINESVILLE JUNIORS FOR THE 2024 CLUB SEASON.





Club Season Tryout Information:
​
Gainesville Juniors offers teams from 10U-18U (find your athlete's USAV age division

here)

.

We will have up to three levels of teams per age group. Teams will have varying fees dependent on the level and number of practices and tournaments. Our fees will range

between approximately

$2,9

00 and $4,3

00

for the

2024

season

(which will include National Championship tournament

fees for the teams that go).

​

A commitment contract and a non-refundable deposit of $500 will be due within 48 hours of all team placement offers.

After athletes have made their team commitments, parents are REQUIRED to attend a mandatory meet

ing to fill out all required paperwork, try on uniforms, etc. Attendance is imperative as we will be on a deadline for ordering uniforms. If you cannot make this meeting, contact gainesvillejuniorsweb

@gmail.com as soon as possible.

All communication from Gainesville Juniors regarding tryouts, registration, meeting times, payments, etc. will be sent through Sports Engine. You will be required to set up an account in order to tryout. Make sure you use updated contact infor

mation so you will be alerted to any correspondence from Sports Engine without having to log in to the website to find pertinent information.

Registration for 2024 tryouts are online through Sports Engine only. We will not have paper registration on the day of tryouts. Please make sure to register online prior to tryout day.

We

strongly encourage attending the July 29-30 tryout. However, if that is not possible, a makeup tryout will be held for a limited number of players on Sunday, August 6, 2023. Please register online and email gainesvillejuniorsweb@gmail.com to notify club direc

tors that your child cannot attend the main tryout.




See FAQ below for additional information

.